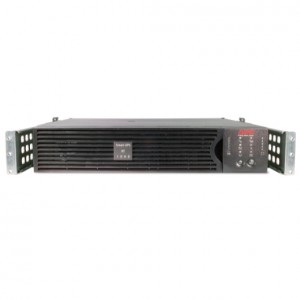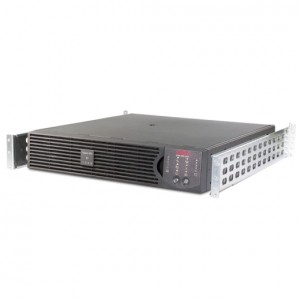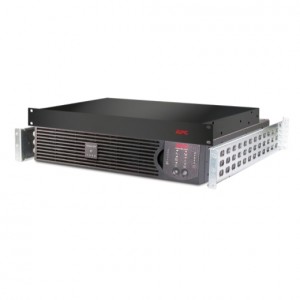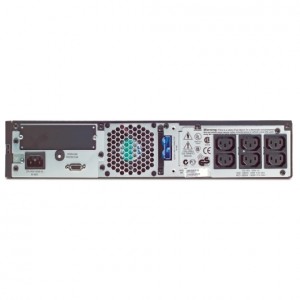 Secured Shopping
Best security features
Nationwide Shipping
Nationwide Shipping
Manufacturer Warranty
Manufacturer Warranty
APC Smart-UPS RT 1000VA 230V - Marine ( SURT1000XLIM )
Stock:

1

Model:

SURT1000XLIM

Weight:

30.00kg

Dimensions:

29.60cm x 64.00cm x 60.40cm

SKU:

SURT1000XLIM

MPN:

SURT1000XLIM

APC
Products Sold: 0
Product Views: 924


High availability, ruggedized power protection for shipboard and other transportation applications.

Includes: CD with software, Relay board, Smart UPS signaling RS-232 cable, User manual
SURT1000XLIM Features
Output power capacity : 700 Watts / 1.0kVA
Rack Height : 2U
Output Connections : (2) IEC Jumpers (Battery Backup)
Nominal Output Voltage : 230V
Nominal Input Voltage : 230V
Input Connections : IEC 60320 C14
Cord Length : 2.5meters
APC Smart-UPS RT 1000VA 230V - Marine
High availability, ruggedized power protection for shipboard and other transportation applications.
Includes: CD with software, Relay board, Smart UPS signaling RS-232 cable, User manual

Marine Features & Benefits
Serviceability
User-replaceable batteries : Increases availability by allowing a trained user to perform upgrades and replacements of the batteries reducing Mean Time to Repair (MTTR)
Technical support : Our experienced technical support engineers are available to answer your questions, giving you peace of mind knowing the help you need is there when you need it.
Hot-swappable batteries : Ensures clean, uninterrupted power to protected equipment while batteries are being replaced
Easy to install : Innovative design allows for fast, easy installation by almost anybody.
Manageability
Intelligent battery management : Maximizes battery performance, life, and reliability through intelligent, precision charging.
SmartSlot : Customize UPS capabilities with management cards.
Serial connectivity : Provides management of the UPS via a serial port.
LED Indicators : Provide easy-to-read status of the unit and utility power conditions.
Availability
Automatic self-test : Periodic battery self-test ensures early detection of a battery that needs to be replaced.
Automatic restart of loads after UPS shutdown : Automatically starts up the connected equipment upon the return of utility power.
Pure sine wave output on battery : Simulates utility power to provide the highest degree of compatibility for active PFC (power factor corrected) servers and sensitive electronics.
Power conditioning : Protects connected loads from surges, spikes, lightning, and other power disturbances.
Temperature-compensated battery charging : Prolongs battery life by regulating the charge voltage according to battery temperature.
Technical Specifications
Output
Max Configurable Power (Watts) : 700 Watts / 1.0kVA
Output Voltage Note : Configurable for 220 : 230 or 240 nominal output voltage
Efficiency at Full Load : 88.0 %
Output Voltage Distortion : Less than 3 %
Output Frequency (sync to mains) : 50 Hz +/- 0.1 % For 50 Hz nominal Unsynchronised, 50/60 Hz +/- 3 Hz user adjustable +/- 0.1 Hz Sync to mains, 60 Hz +/- 0.1 % For 60 Hz nominal Unsynchronised
Other Output Voltages : 220 V, 240 V
Load Crest Factor : 3 : 1
Topology : Double conversion online
Waveform type : Sine wave
Bypass : Built-in bypass
Input
Input frequency :50/60 Hz +/- 5 Hz Auto-sensing
Input voltage range for main operations : 180 - 280V
Number of Power Cords : 1
Efficiency at Full Load : 88.0 %
Other Input Voltages : 220 V, 240 V
Input Power Factor at Full Load : 1.0
Batteries & Runtime
Battery type : Lead-acid battery
Included Battery Modules : 1
Typical recharge time : 3hour(s)
Replacement Battery : RBC31
Expected Battery Life (years) : 3 - 5
RBC Quantity : 1
Battery Charge Power (Watts) : 109 Watts
Extendable Run Time : 1
Runtime : View Runtime Graph
Communications & Management
Interface Port(s) : DB-9 RS-232, SmartSlot
Pre-Installed SmartSlot™ Cards : AP9613
Control panel : LED status display with load and battery bar-graphs and on line : on battery : replace battery : overload and bypass indicators
Audible Alarm : Alarm when on battery : distinctive low battery alarm : overload continuous tone alarm
Emergency Power Off (EPO) : Optional
Surge Protection and Filtering
Surge energy rating : 420Joules
Filtering : Full time multi-pole noise filtering : 0.3% IEEE surge let-through : zero clamping response time : meets UL 1449
Physical
Maximum Height : 432MM, 43.2CM
Maximum Width : 85MM, 8.5CM
Maximum Depth : 483MM, 48.3CM
Net Weight : 23.0KG
Color : Black
Units per Pallet : 6.0
Environmental
Operating Temperature : 0 - 55 °C
Operating Relative Humidity : 0 - 95 (Non-condensing) %
Operating Elevation : 0 - 3048meters
Storage Temperature : -20 - 50 °C
Storage Relative Humidity : 0 - 95 (Non-condensing) %
Storage Elevation : 0 - 15240meters
Audible noise at 1 meter from surface of unit : 55.0dBA
Online thermal dissipation : 324.0BTU/hr
Protection Class : IP20
Conformance
Approvals : CE, DNV, EN 50091-1, EN 50091-2, EN 55022 class A, EN 60950, EN 61000-3-2, KCC
Standard warranty : 2 years repair or replace, optional on-site warranties available, optional extended warranties available
Sustainable Offer Status
RoHS : Compliant
Tags:
smart
,
1000va
,
230v
,
marine
,
surt1000xlim
,
uninterruptible
,
power
,
supply
,
Smart-UPS
,
1000VA
,
230V
,
Marine
,
SURT1000XLIM
,
Uninterruptible Power Supply (UPS)