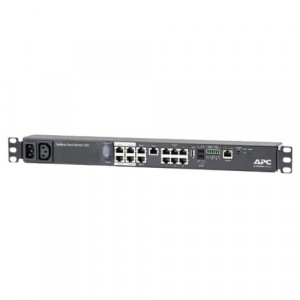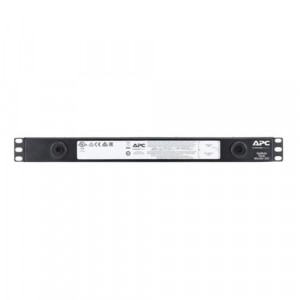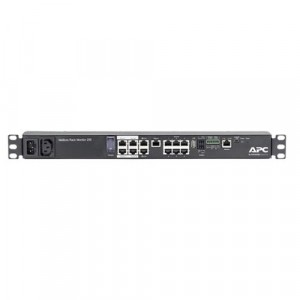 Secured Shopping
Best security features
Nationwide Shipping
Nationwide Shipping
Manufacturer Warranty
Manufacturer Warranty
APC NetBotz Rack Monitor 250 ( NBRK0250 )
Stock:

1

Model:

NBRK0250

Weight:

3.00kg

Dimensions:

6.60cm x 45.70cm x 22.60cm

SKU:

NBRK0250

MPN:

NBRK0250

APC
Products Sold: 0
Product Views: 2070
Cost-effective and flexible environmental monitoring for all IT environments, from small edge networks to large data centers
Includes: Country-specific detachable power cord, Installation guide, Rack Mounting brackets, Temperature/Humidity Sensor

NBRK0250 Features
Key Features
NetBotz Rack Monitor 250
Cost-effective and flexible environmental monitoring for all IT environments, from small edge networks to large data centers
Includes : Country-specific detachable power cord, Installation guide, Rack Mounting brackets, Temperature/Humidity Sensor
Customizable Output Relays :
Control output from external devices via output relay(s).
Native wireless sensor support : Manage up to 47 NetBotz wireless temperature and temp/humidity sensors from a single NetBotz

NetBotz 200 Features & Benefits
Manageability

Integrates with StruxureWare Data Center Expert :
An IT-ready, scalable access monitoring system that collects, organizes, and distributes critical alerts, surveillance video and key information, providing a unified view of complex physical infrastructure environments from anywhere on the network
Enterprise management system compatible :
Make device information available to your preferred enterprise management system by forwarding SNMP traps (events) across SNMPv1 and SNMPv3 using the PowerNet MIB

Easy Integration : Integrates with APC racks, NetBotz sensors, and Data Center Expert for easy deployment, configuration, and management.
Total cost of Ownership
Browser Accessible : View the user interface with a browser. Provides quick access from anywhere on a secure network.

Agility

Adjustable threshold : Customize threshold definitions (multiple thresholds per sensor, scheduling, severity levels) to your requirements.
Slim form factor : Can be mounted in a rack alongside other IT gear, or zero –U mounted in the back
Flexibility and adaptability : Can be the environmental monitoring solution, or the rack access control solution, or both.
Encryption :
Helps ensure effective access control and integrity for SSL browser and SSH sessions.

Fault notification :
Real-time event notification minimizes response times to critical physical infrastructure situations. Enables IT Administrators to reduce mean time to repair, improve efficiency, and maximize uptime.
Environmental monitoring :
Prevent equipment failure from a full range of threatening environmental conditions.
Reduce Cabling :
Features wireless sensors to reduce the clutter and expense of cabling.
Access monitoring :
Detect access by unauthorized personnel via door switch.
Reboot equipment remotely : Saves dispatching technicians to remote locations.
Protection
Password Security : User-selectable password with strong password rules and reset password mechanism.
Technical Specifications

Input
Number of Power Cords : 1
Input Power : 2400 Watts
Physical
Maximum Height :
44MM, 4.4CM
Maximum Width :
432MM, 43.2CM
Maximum Depth :
59MM, 5.9CM
Environmental
Operating Temperature :
0 - 45 °C
Operating Relative Humidity :
0 - 95 %
Operating Elevation :
0-3000 meters
Storage Temperature :
-15 - 65 °C
Storage Relative Humidity :
0 - 95 %
Storage Elevation : 0-15000 meters
Conformance
Standard warranty :
2 years repair or replace
Sustainable Offer Status
REACH : Contains SVHCs
Battery Directive :
Compliant
General
Type of Camera Pods Supported :
Rack Sensor Pod 150
Type of External Sensors Supported :
Door Contact, Dry Contact, Humidity, Smoke, Fluid Spot Leak, Temperature, Vibration
Number of Universal Sensor Ports :
6
Number of Universal Sensors Supported :
6
Sensor Humidity Range :
±3% RH from 11% to 89% RH %
Number of Cameras Supported :
0 Integrated, 0 Networked, 0 USB
Sensor Temperature Range :
15°C to 50°C (32°F to 122°F) +/- 1°C (1.8°F) °F