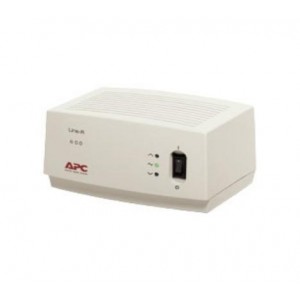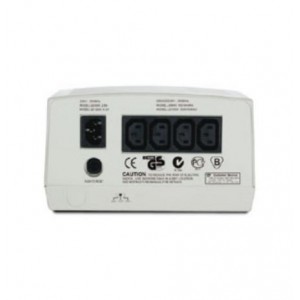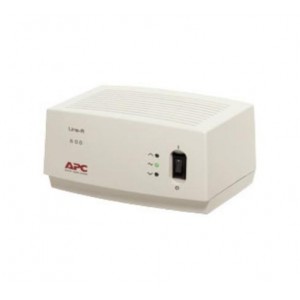 Secured Shopping
Best security features
Nationwide Shipping
Nationwide Shipping
Manufacturer Warranty
Manufacturer Warranty
APC Line-R 600VA Automatic Voltage Regulator ( LE600I )
Stock:

1

Model:

LE600I

Weight:

3.50kg

Dimensions:

18.50cm x 28.30cm x 21.70cm

SKU:

LE600I

MPN:

LE600I

APC
Products Sold: 0
Product Views: 2875


Automatic voltage regulation for protection against brownouts and overvoltages.

Includes: User manual
LE600I Features
Output power capacity : 600 Watts / 600VA
Nominal Output Voltage :230V
Nominal Input Voltage :230V
Input Connections :IEC 60320 C14
Line-R 600VA Automatic Voltage Regulator
Automatic voltage regulation for protection against brownouts and overvoltages.
Includes: User manual
Automatic Voltage Regulation (AVR) : Automatically steps up low voltage and steps down high voltage to levels that are suitable for your equipment.
Resettable circuit breaker : Easy recovery from overloads; no need to replace a fuse. (Not available on Wall Tap SKUs)
Line-R Features & Benefits
Protection
Resettable circuit breaker : Easy recovery from overloads; no need to replace a fuse. (Not available on Wall Tap SKUs)
Automatic Voltage Regulation (AVR) : Automatically steps up low voltage and steps down high voltage to levels that are suitable for your equipment.
Lightning and Surge Protection : To prevent damage to your equipment from electric power surges and spikes.
Convenience
Status Indicator LED's : LED status indicators for each phase and an audible alarm provide immediate failure notification when surge suppression circuitry has been damaged by a heavy strike or surge.
Transformer Block Spacing : Connect bulky transformer block plugs without covering up other outlets.
Technical Specifications
Output
Max Configurable Power (Watts) : 600 Watts / 600VA
Input
Input frequency : 47 - 63 Hz
Input voltage range for main operations : 160 - 290V
Surge Protection and Filtering
Surge energy rating : 300Joules
Physical
Maximum Height : 116MM, 11.6CM
Maximum Width : 214MM, 21.4CM
Maximum Depth : 141MM, 14.1CM
Net Weight : 3.1KG
Color : Beige
Master Carton Dimensions (Length x Width x Height) : 425MM
Master Carton Units : 4.0
Master Carton Weight : 14.51
Units per Pallet : 64.0
SCC Codes : 10731304197895
Environmental
Operating Temperature : 0 - 40 °C
Operating Relative Humidity : 5 - 95 %
Operating Elevation : 0 - 3048meters
Storage Temperature : -25 - 65 °C
Storage Relative Humidity : 5 - 95 %
Storage Elevation : 0 - 15240meters
Conformance
Approvals : C-Tick, CE, EN 55024, EN 60950, GOST
Standard warranty : 2 years repair or replace
Sustainable Offer Status
RoHS : Compliant